department of Medicine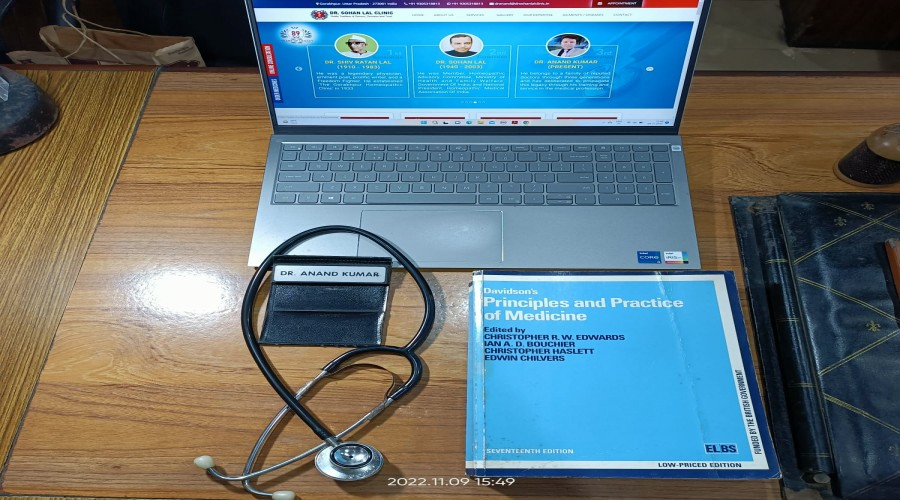 Dr. Anand Kumar (MBBS) established the Department of Medicine in 1998. Since then, Dr. Sohan Lal Clinic has been offering holistic integrated healthcare services in a 'Polyclinic' set up.
Dr. Anand Kumar, a Consultant Physician, has 25 yrs of clinical experience. His broad training gives him expertise in diagnosing and managing acute illnesses and chronic health conditions. He uses diagnostic tests logically to investigate various diseases. He has sound knowledge regarding new protocols of treatments with special training for research and reports analysis.
Dr. Anand Kumar is committed to providing the best healthcare services to promote general health. He provides outpatient and inpatient services for various communicable and non-communicable diseases. Dr. Anand offers primary care services to his OPD patients and comprehensive care to hospitalized patients. He is skilled in managing patients suffering from undifferentiated or multi-system diseases.
Dr. Anand Kumar provides hospitalization to his critical patients at Sadashya Super Speciality Hospital. His training helps him to handle any situation with the best diagnostics and treatment protocols. The Sadashaya Super Specialty Hospital at Gorakhpur is the innovative dream project of its Founder and Mentor Dr. Sohan Lal.
PREVENTION IS BETTER THAN CURE
Dr. Anand Kumar counsels his patients to stay aware of various health illnesses and informs them about the complications of a particular disease. He extends his services to create awareness in the prevention of diseases. He encourages people how to live a healthy and productive life.